What would you do with 24,638 tasty cherries?
The Chilean in Shanghai made something special and created the longest fruit line as recorded in Guinness book.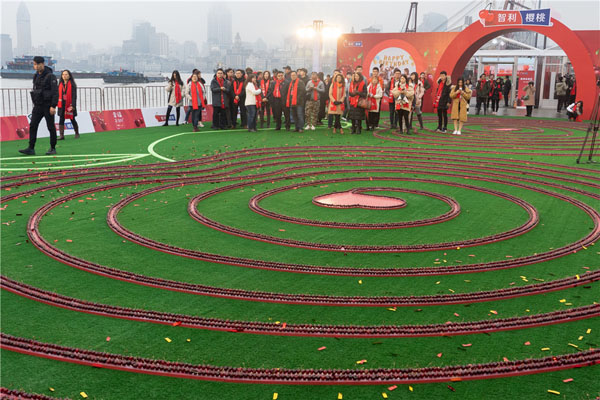 The line of cherries made up a shape of 2 big cherries.
Ok, interesting.
Guess what? I'll contact the watermelon association here and break the record in next summer. LOL.
During the event, the Euro-Asia director from ASOEX gave a number, said Chile exported to China 160,000 ton cherries last year. Said it symbolized the trip route from Chile to China.
And I have a good question.
How long would it be if we line up these 160,000 ton cherries? Would it cover the route from Chile to China?
I made a rough estimate, 7g and 2.5cm per cherry, guess what do I get? These cherries will line up to a total length of approx 938,900 km!!
And if we line them along the equator, we will have more than 23 lines around the planet!!
I just can't stop thinking millions of cherries flying over the sky…